Toshiba reveal their latest mobiles, the G450, the G710, and the G910
Yep, Toshiba have revealed their latest handsets and first up is the Toshiba G710, a typical monoblock with QWERTY keyboard and runs on Windows Mobile 6 standard. The G710 has a 2.46 inch QVGA display, a 2 megapixel camera, Quad-band EDGE/GSM, GPS, and will carry a cost of approximately 300 Euros with a release date in March.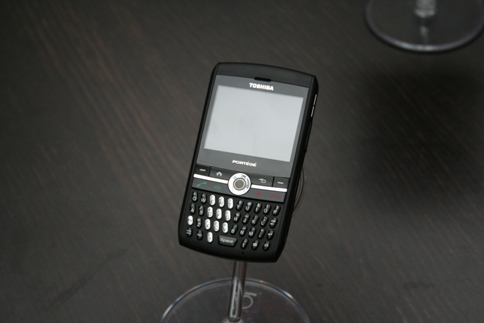 Next we have the Toshiba G910, not really nothing new but, is carries a 2 megapixel camera, has a 800 x 480 screen, runs on Windows Mobile 6 professional, weighs 145 grams, is tri-band GSM/EDGE, GPS, 2100 MHz HSDPA, and is approximately 20mm thick with a price tag of 600 Euros and will be out in April.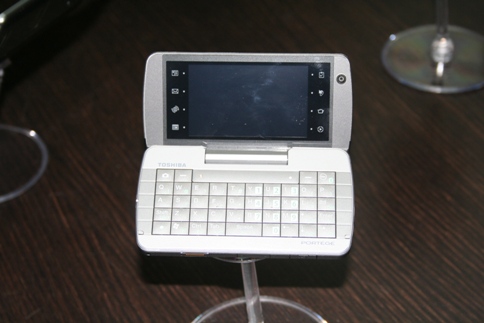 Last but not least is the Toshiba G450 which has a primary usage as a USB HSDPA mode but with a full T9 keypad for making calls. You will get tri-band EDGE/GSM, 2100 MHz HSDPA, and a 96 x 39 pixel OLED screen and should cost in the region of 200 Euros. Ingenious idea from Toshiba but why can't anyone simple connect their mobile phone to a PC or laptop just via a USB?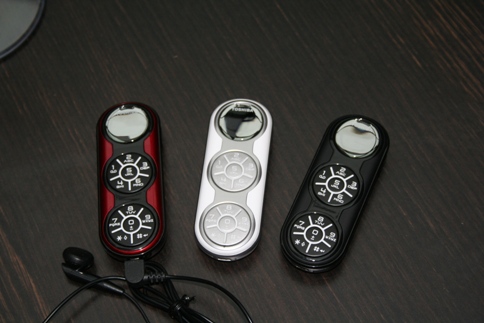 Source — pocketpcitalia
Subscribe to the Phones Review Newsletter (free) for email updates and news, just enter your email CLICK HERE