I Bluespeak Bluetooth Hands Free Car Kit for £49.99
With the law now stating using handheld devices whilst driving is a finable offence, what you really need is a hands-free kit for your car, and what better than the BlueSPEAK. The BlueSPEAK is a Bluetooth hands-free in-car adapter which is extremely easy to install and use.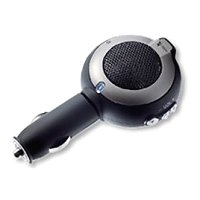 All you need to do is plug the BlueSPEAK straight into your car cigarette light and you are ready to make hands-free calls. The superb BlueSPEAK is compatible with headset and hands-free profiles of you Bluetooth handset, whilst the speaker on the front of the device give superb audio quality, and is compliant with Version 1.2, class 2.
For more information or to purchase please visit The Link