Meizu M8 seen at the patent office in China: Do we see an iPhone mock?
Ok Meizu what have you got for us? Well seeing as they will not answer we will for you, we saw over on their site that the Meizu M8 has hit the Chinese patent office and judging by the image shown here kind of looks like the iPhone (I said looks like).
The Chinese patent application was filed last February apparently but the Chinese patent office only just published it on the 16th, now this has me thinking now. Is it a doctored image or is it a bad render or just a plain and simple mockup of the M8.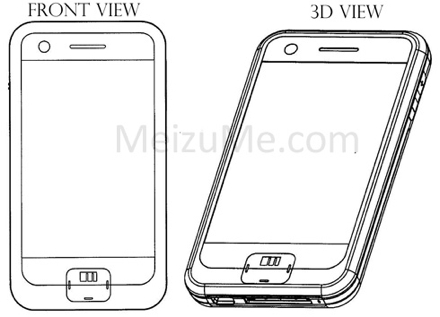 Now we say, seeing that Apple are taking too bloody long getting to China go for it Meizu, release the power.