Polymer Vision finally to start selling its READIUS later this year
For the past two years Polymer Vision has been sending out snippets of its READIUS handset and nothing became of it other than the prototype. However, apparently that is about to change for Polymer has said it will launch the READIUS later this year.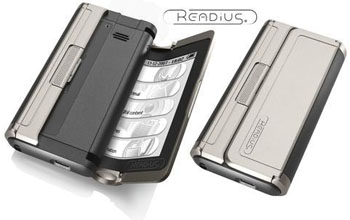 Although the READIUS is not going to be a pure ebook ready as previously thought; now this device with its foldable 5 inch screen will have a 3G radio fitted and will also allow its user to make a phone call. As yet the asking price for Polymer's READIUS isn't available, but maybe it will come out somewhere near the high-end mobile phone price range.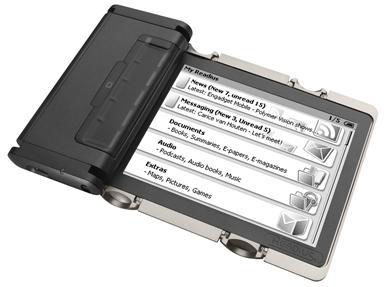 Undoubtedly the READIUS will again be on show at this year's Mobile World Congress in Barcelona, and just maybe there will be more info available then.
Source — Reuters