Sony Ericsson reveals mobile Radio phones R300, and R306
Sony Ericsson has just announced their newest FM and Am radio mobile phones, the R306 clamshell and the R300 candy-bar. Apparently both these stylish mobile phones are designed to give a "credible radio listening experience" while each phone carries a dedicated loudspeaker, thought the R306 Radio is stereo.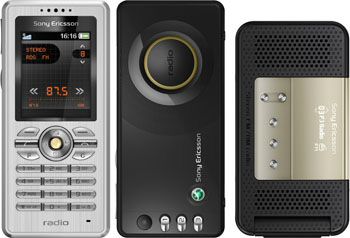 So what else do these new Sony Ericsson Radio phones offer, TrackID, 1.8 inch screen and VGA camera for the R300, Bluetooth, tri-band GSM/GPRS radio, 1.9 inch screen and 1.3MP camera for the R360. Apparently, the Sony Ericsson R306 should be available in coffee-black, and champagne-white from Q3 08. The Sony Ericsson R300 should be available in antique-copper, and steel-black to "selected markets" sometime in Q2 08.
Source — intomobile