BT Studio 1100 Single Home Phone in Silver
From BT we have the Studio 1100 home phone, a stunning silver cordless handset with a blue LCD backlit display, and will sit unobtrusively in any room. The BT Studio 1100 offers digitally enhanced cordless telecommunication (DECT), up to 10 hours talk-time and 100 hours standby time, handset operating distance of 50 metres internally and 300 metres externally.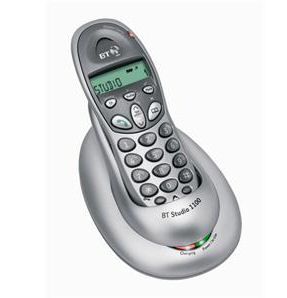 Normal price £19.99 — Now only £14.99 inc Vat
The BT Studio 1100 is available to purchase at the BT Online Store.