BT Diverse 6210 Trio cordless home phone set
This is the Diverse 6210 trio home phone set from BT, three cordless handset you can place in any room. The BT Diverse 6210 is a stunning silver colour with a bright blue display and comes with some handy features.
The features include a caller ID and call waiting, SMS text messaging, SIM card reader/copier, and GAP compatible so you can add extra handsets.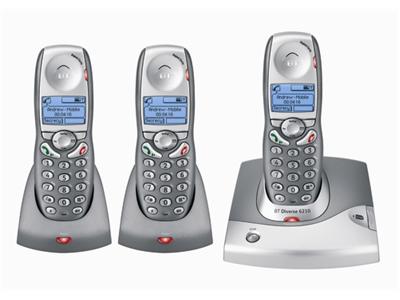 The BT Diverse 6210 Trio cordless home phone set is available from the BT online store