Sony Ericsson update PlayNow arena mobile store with the addition of more than 5 million mostly DRM-freetracks,
While at the MISEM conference in Cannes, Sony Ericsson revealed the updated PlayNow arena mobile content store. Thanks to signed deals with 10 major record labels the new service has so much more content; major labels include — Warner Music Group, Sony BMG, EMI, IODA, The PocketGroup, The Orchard, X5 Music, VosZone, Bonnier Amigo, and Hungama.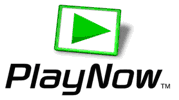 Not only has Sony Ericsson added the new 5 million tracks they also added 250 new mobile games as well from its already existing suppliers. So finally, M-BUZZ- a music promotional space for new developing artists has been given a makeover with the new title of PlayNow Uncut. So there you go, Sony Ericsson is very serious when it comes to the mobile download business whether it be music or games.
Source — intomobile