Powerbank Emergency Power Reserve works great with mobile phones
If you are looking for the perfect gadget to charge your mobile phones in case of emergencies then think about the "Powerbank", it will charge your mobile phones or any other gadget between two and four times with this emergency power supply. A must-have travel companion!
All you need to do is charge up the Powerbank via the electric mains or via USB before you commence you journey and then take this device with you, if you mobile phone starts losing battery life, just plug it up and wahey you have life again.

Reserve power on the move is what it is all about; the Powerbank comes with all the relevant adapters, the main features are below image —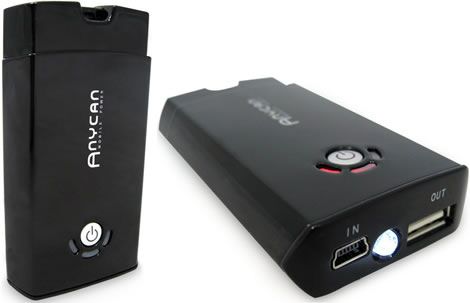 – Charges any gadget between two and four times
– Emergency power supply for all your gadgets!
– Built-in LED torch
– Great for iPods, mobile phones, digital cameras, MP3 and CD players, PSPs and more!
– AC charging cable and retractable USB charging cable included
– Lightweight and compact
– Built-in rechargeable battery included – no further batteries required.
This gadget will cost you £19.95 and is available now here.
Source — GeekAlerts