Sprint Treo 755p gets a software update: Tune it up
If you are a Sprint Treo 755p smartphone user then you will be happy to know that there is a new software update which is now available. You can download software now for installation on your Sprint Treo 755p device.
The software update is basically a tune up which will improve audio, software quality, stability and device usability.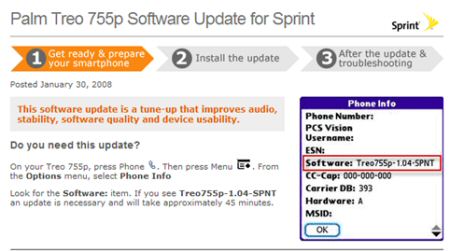 If you wish to know more about this software and how to install, please visit here.
Source — Mobility Site