oneConnect Mobile IM from Yahoo: Is this what we want though?
As we all know the news is still following the Microsoft and Yahoo merger which we will update you on as of when we hear new news, but for the time being we move onto the Mobile World Congress in Barcelona which has been a major success it seems.
The latest news announcement comes from Yahoo and it is all about their new service called oneConnect; this was showcased and is a mobile tool which provides simple instant messaging, for example socially connected address book and the cool ability to communicate with your friends where you can follow their activity on social networks.
This is great news because it will notify you when a contact is in your vicinity, below is a screenshot and if you visit the source links below it will give you a full rundown of what to expect. We like it but will you is the question here.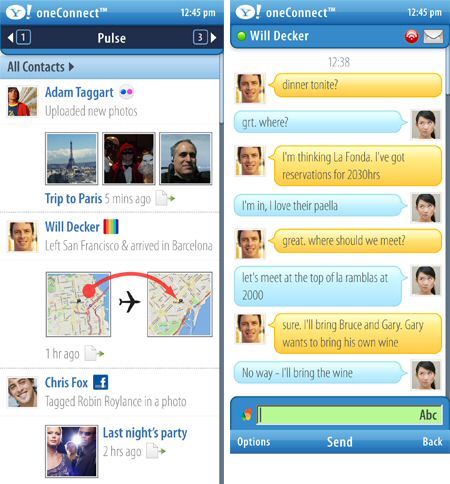 This new service is not completely finished yet so don't get to excited, the full version will hopefully come sometime in the second quarter of 2008.
Source — Mashable via Yahoo Mobile