HP iPAQ 610 navigator smartphone gets cancelled, not going to America
Sorry America it looks like you will not be getting the iPAQ 610 navigator smartphone, according to Engadget a few of their tipsters sent them information saying that HP have decided to cancel the release of the upcoming HP iPAQ 610 navigator smartphone.
I love what Engadget put which is the truth, the Windows Mobile smartphone is called the 610, iPAQ 614, 614c and 600, and we love that. Anyway moving on with this news, so seeing as the iPAQ 610 business phone is not going to the U.S what is the reason?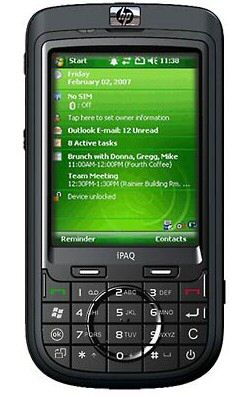 Well HP did not really state the reason why they have canceled it but they did say, "due to recent legal issues between suppliers of mobile phone technologies, HP has decided not to offer the iPAQ 610 Business Navigator to U.S. customers as previously planned."
So the question is, "Will all countries miss out on this smart phone, or is it just America?