Sony Ericsson are not resting, they are prepping yet another flip phone
Oh my god do Sony Ericsson ever rest? Just so you know we will be bring you all the specifications and more on all the SE mobile phones that was at the Mobile World Congress last week (List of models show below).
This is hot baby and from MWC Sony Ericsson are moving on forward to their next bout of announcements with a pretty cool not talked about unidentified flip phone, now looking at the picture shown we are not to sure if this is the real deal or just another fake to get us all going, but whatever the outcome we will definitely let you know.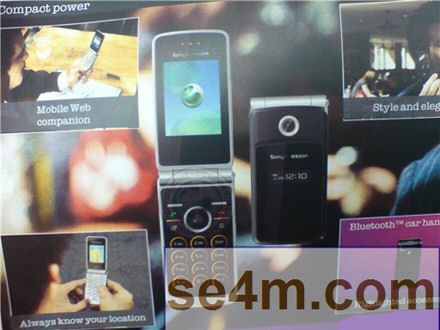 If you look clearly at the picture above you will notice a watermark with confidential splattered on it, Opps is someone going to be in trouble?
Sign up to our free newsletter where you will be notified of updates to this news.
Source – SEfanatics via justamp
We will be bring you the specs on these SE phones below.
Sony Ericsson Z770
Sony Ericsson W980i
Sony Ericsson G900
Sony Ericsson G700
Sony Ericsson C902
Sony Ericsson C702