Hello…Moon Base calling Earth, I need a top-up!
Crazy? Maybe not!
NASA is already planning to build a Moon base on our only lunar satellite in 2020, and well they will of course need to make sure their astronauts and communicate with each other and with NASA back down here on good ole Earth.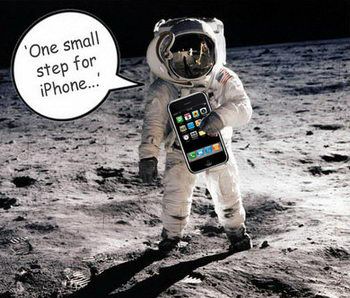 So what's the answer? Well NASA boffins are working with our own UK boffins from the good old British National Space Centre with a view to erecting a satellite phone service for our orbiting friend. Both Space Agencies are working on a plan to launch the Moonlite Mission in 2012, a prototype system for use by astronauts, and NASA expect the moon base astronauts to receive a full four bar service while on our lunar buddy.
Just out of curiosity, I wonder just how much a call will cost to ring the moon?
Source – uberphones