iPhoneDrive morphs to MegaPhone with new access
The latest version of the iPhoneDrive is out and with it a new name, the MegaPhone, and it has been given some cool new features as well such as now the user can access, create and edit notes from your Mac.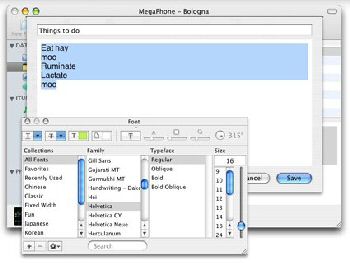 With megaphone you can also drag an HTML straight into the window along with other notes, and you can change the font of said notes as well, although the only fonts accepted are iPhone fonts.The MegaPhone also allows the user to batch delete on phone call logs, and text messages so you can free up memory when getting close to the limit.
The MegaPhone still holds onto all the old features of the iPhoneDrive, and the user can still use their iPhone as a disk. A demo version of the new MegaPhone is available at no cost but the full version will set you back $19.95.
Source — tuaw