Video: Apple iPhone cloners can you beat the DaXian X999?
We are calling all Apple iPhone cloners, the reason we are calling you all is because now you have to try and beat the king of all kings of Apple iPhone fakes, welcome to the all new DaXian X999.
The DaXian X999 has a 3.2-inch single-touch QVGA screen, dual 2MP cameras plus the UI is TouchFLO clone running on what is surely an unlicensed copy of Windows Mobile 6.0.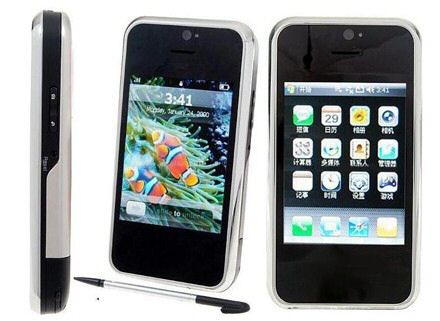 The DaXian X999 also has motion and proximity sensors, the phone will cost you $369. So what do you do, do you buy an Apple iPhone all do you buy the best clone yet called the DaXian X999? If you want to buy this phone then please do over at Fruper.
Watch the video of the UI in glorious motion below.
Source — thegadgetsite