Sanyo are still kicking, Direct Connect phones SCP-PRO200 and SCP-PRO700
Oh yes it seems Sanyo are alive and well and still kicking, and the latest news is that over at FCC we have seen that they have revealed the SCP-PRO200 and SCP-PRO700 phones.
Does this mean we can expect to see Sanyo phones hitting the market soon? Well not just yet, both of these clamshell CDMA phones with dual displays, Bluetooth, EVDO data and Direct Connect Push-To-Talk capability.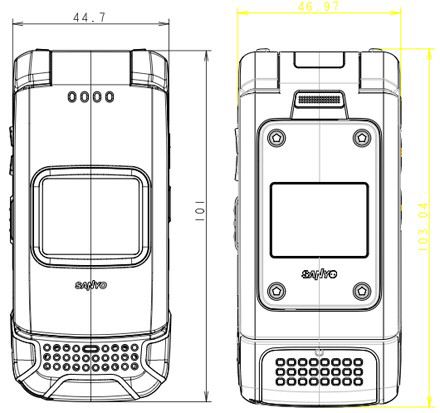 The Sanyo PRO 700 and PRO 200 seems to be missing something, on the FCC site there is no indication of cameras or memory card slots which is a pain in the ass but guess we will have to wait for more information.
Sprint on the other hand has announced plans to introduce a CDMA-based version of Direct Connect to eventually replace the aging iDEN system and legacy ReadyLink technology.
Source – Phone Scoop
FCC – Sanyo SCP-PRO200
FCC – Sanyo SCP-PRO700