Unlock several Nokia phones with software hacking
Yeah you read right, this is a cool solution for unlocking Nokia handset with no need for software based hacking. Actually it's quite similar to the iPhone solution TurboSIM. The No-key Nokia X-SIM is a special SIM card which will unlock your Nokia handset so it can work on any network.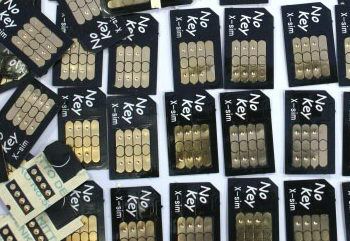 The X-SIM's theory is each handset operates with an ID system, the handset checks the SIM and if it matches the operator it opens. So what does the X-SIM do, well it sends a signal to the handset that simulates the original SIM. Therefore isn't actually unlocking as such, more of following the user to operate on any network, and you still get to keep the warranty.
Apparently according to OneStopChina who sell the X-SIM, it work swell on Nokia's E65, N73, N95, N95 8GB the 6500and quite a few more, and retails for around $31.69.
Source — prweb