Halt unwanted calls stalkers and telemarketers with Blacklist 3.0
Another useful software application has just been announced from Epocware. Part of their Handy series is the Handy Blacklist 3.0 which protects Symbian S60 third edition mobile handset user's privacy simple by blocking any unsolicited caller.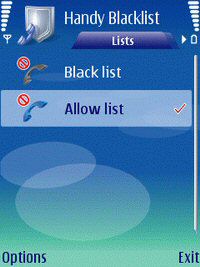 The Handy Blacklist 3.0 is an easy to use app on which you can blacklist numbers either permanently of for an allotted time. Those unwanted calls will then be recorded to the applications call log where you can view them later if you wish. There is also a feature which allows you to reject and return a prewritten text message back to the person or company who sent it.
The Handy Blacklist 3.0 will be available first week in March with a cost of 24.95 EUR via download from Epocware. Go on download it when you get the chance, and enjoy blacklisting those annoying telemarketers!
Source – epocware