7 differing colour LEDs for Samsung BlackJack II
We all know LED's are capable of displaying a couple of colours like red for low battery, blue incoming calls, green for charging, things like that. But, with the Samsung BlackJack II you get 7 different colours.
Samsung's BlackJack II LED indicators can be assigned to a wide range of notifications and/or events using the QoreFunctions' LEDAlerts application a user can customize the Samsung Blackjack II to use a different colour LED for emails, missed calls, calendar events, alarm, text messages and things like that; whatever you want an LED for LEDAlerts can map the event to your LED light.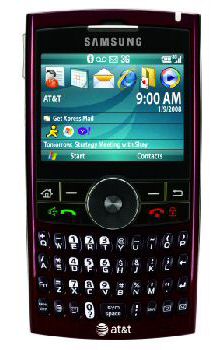 LEDAlerts also works with Verizon SMT5800, T-Mobile Dash/S620, and HTC S730, however only the Samsung BlackJack II has the 7 coulor ability.
Source — wmexperts