HTC Star Trek beams up Windows Mobile 6.0
Space, the final frontier, these are the voyages of the HTC Star Trek!! Not so long ago (not in a Galaxy far far away) the HTC Star Trek enjoyed basking in a little limelight, but as with all things within the mobile universe the HTC Star Trek is already boldly gone!
On its debut the HTC Star Trek, a Trek-ish style flip phone was powered by (no not Dylithium Crystals) but Windows Mobile 5.0; it was among the smallest flip phones available, and one of the very few flips to rock the WinMo platform.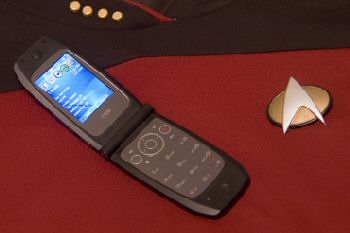 But all is not over with this voyage, and it would be a shame to let the HTC Star Trek end their bold mission. And to that end the genius ROM engineers at xda-developers have come up with a Windows Mobile 6.0 standard ROM to beam into the HTC Star Trek.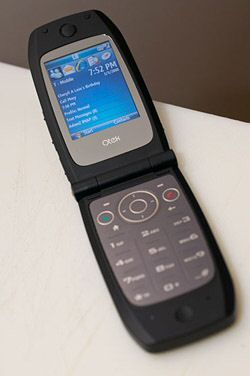 Trekkers alike can now refit their starship handsets with the newness of WinMo6. There are differing Windows Mobile 6 ROMs available for the varying versions of the HTC Star Trek including i-mate Smartflip, Cingular 3125, and Qtek 8500. So cruise over to xda and beam in the ROM what powers your Star Trek handset…over to you Scotty.
And just to please the Star Trek fans,  probably the first original design contribution to the flip phone as we know it…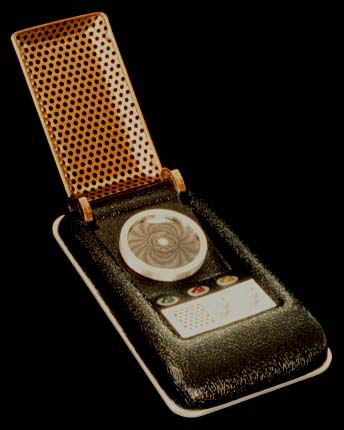 Source — pocketnow