The Nokia 6650 live at CeBIT images with a few specs
The guys/girls at Engadget are doing their bit at CeBIT in Germany right now, and they managed to snatch a few images of the Nokia, newly announced 6650 for T-Mobile, a mobile handset that hopefully will be unlocked.
The image here shows a piece of paper which has a few specs, something Nokia has yet to release to the public, but what is interesting is the rather large 1500 mAh battery, and the slim 16.2mm profile. Other stuff that can be gleaned from the paper is the dimensions at 99.7 x 47.3 x 16.2mm and with a weight of 112 grams, and a release date of June 08.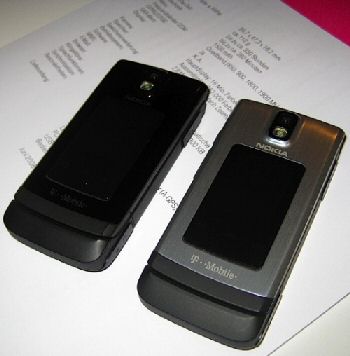 Source — intomobile