3rd party Apple iPhone game Spore from EA Mobile available September
Good news for all you Apple iPhone users, a new game called Spore is coming to iPhone's which will be available in September.
The new EA Mobile title will in fact be the very first 3rd party game on the iPhone, ok so we have to wait until September but trust us it will be worth it.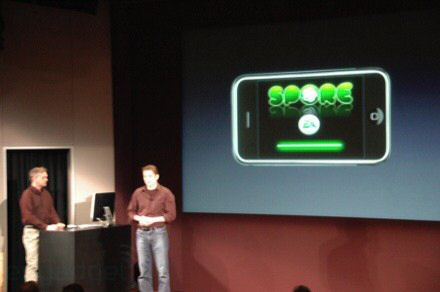 EA have also confirmed that there will be other games which are at the moment in the early stages of development, apparently also actively using the new iPhone SDK to develop games for the iPhone OS.
Electronic Arts announced that the first 3rd party game is SPORE; this game looks great because the Apple iPhone's touchscreen and tilt sensitivity is perfectly suited for SPORE and it will be available to play on iPhone in September.
Electronic Arts CEO John Riccitiello Quote: "The animation technology in the iPhone OS enables us to build awesome games," said John Riccitiello, CEO of Electronic Arts. "I think iPhone consumers are going to be blown away by the games we create for this platform."
Source – Engadget