Nokia N96 to hit the UK in August 08
Apparently Carphone warehouse is listing the availability of the Nokia N96 as 'coming soon' for August 08, according to Mobile Choice. Which if true will be just fantastic for those who want it.
The Nokia N96 has been covered to death on the specs side such as here, so no need to list them in this post.
An interesting point though is what else is reportedly coming around that time. For instance the Sony Ericsson C902 is due in June 08. The Samsung Soul U900 is another, although slightly earlier at April 08. We all realise that dates can change, but over the next six months should be a great time for those who have a contract expiring, so maybe then is the time to consider.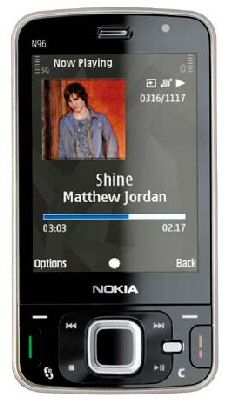 Source — mobilechoiceuk