RIM patent application for Blackberry smartphone camera lock and key system
RIM (Research In Motion) as we know are all about getting their BlackBerry smartphones out on the market for consumer use being it for Joe Blogs or for use in enterprise environments, the only downside is that many major companies do not allow mobile phones with cameras on them.
This basically means that corporate users will have to use phones without cameras, which in fact makes BlackBerry lose sales. The camera-lass phone you could buy is the BlackBerry 8800 series.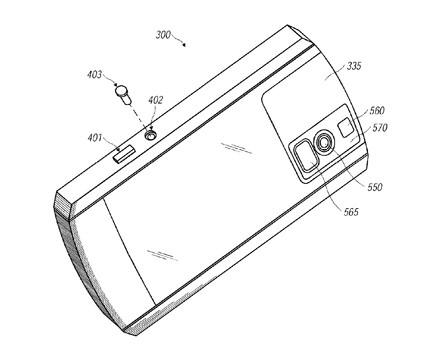 Well what would happen if RIM could give you a phone with good security measure where corporate users won't have a camera to play with when outside the office?
Well get this, RIM has come up with a pretty cool solution for keeping those trade secrets falling into the wrong hands, this normally happens when you get some clever sod taking pictures with their phones and that is why companies have banned handsets with cameras. RIM have a new patent application from the Canadian outfit outlines a method to lock-down and disable a smartphone's camera with the help of a key, it is not high tech it is more like old school stuff but a bloody good one at that.
The way it will work is like this, when the key is inserted the BlackBerry handset will let you take pictures with abandon, then when you remove the key this is not so much the case. Will this all work? We will have to wait and see.
Source – CellPassion