Apple iPhone possible Intel chipped powered future?
Whispers, whispers everywhere, is the next generation Apple iPhone going to be x86 in a couple of years? What is leading speculation on this matter? Check out the image and see for yourself.
Now I'm not announcing that Apple are going to shove an Intel chip inside an iPhone this year, or maybe not even the year after that, but eventually I think we will see this happening, and Apple's iPhone does look a strong candidate for Intel's upcoming Morrestown chip does you think?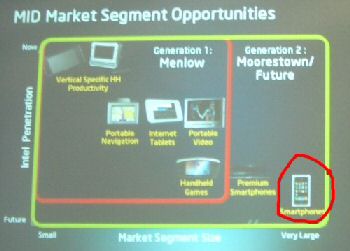 Source — theinquirer