Adobe Flash Lite plug-in for Windows Mobile smartphones
Adobe has announced that it has acquired a licensing agreement that will add their Flash Lite 3.x, and their Adobe Reader LE to Windows Mobile handsets. This new is welcome as Adobe Flash Lite 3.x will allow streaming media such as YouTube to come to the handsets.
The Adobe Reader will make PDF files formats whether when received as email attachments or as online content. All official Windows Mobile OEM Licensees will be able to offer the new Adobe plug-ins. This comes shortly after Microsoft licensed their own Silverlight streaming media platform to Symbian for use with the UIQ, S60 and S40 powered handsets, although a version of Silverlight is still absent from Windows Mobile.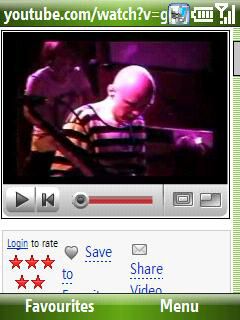 As yet there is no detail on when this Adobe software will be available.
Source — geekzone