Apple iPhone native app for Amazon MP3 store
So you like the use of Amazon MP3 music store but finding it somewhat difficult to download any music then what you really need is the Apple iPhone native application iPhone Music Centre which allows the user to brows Amazon MP3 music store to listen to samples, and when you locate one you like you can purchase it and downloads it to your handset.
This new application is still in the early development stage but there are whispers that there may be an alpha version released for use by selected testers. So if you have a desire to have a go at being a tester then head over to the iPhone Music Centre homepage and check it out.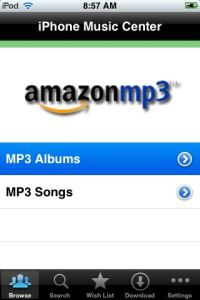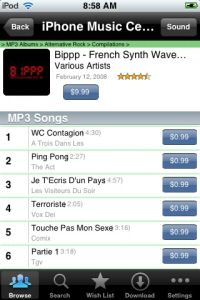 Amazon is one of just a few online stores that actually sell DRM free music that can be played on the Apple iPhone immediately. Makes one wonder if Amazon will ever come up with a native application of their own, but then again would Apple allow such a thing?
Source — iphoneworld