The Z9 mobile handset from Motorola
First images of Motorola's Z9 handset were leaked on the FCC site last week, and it appears the Z9 will have a 2.4 inch QVGA display, 2 megapixel camera, 45MB internal memory expandable via its microSD expansion slot, and USB 2.0 support. The Motorola Z9 is also rumoured to support the CrystalTalk feature to bring enhanced audio.
Apparently there will be two versions of the Z9, both in the US with the first being quad-band GSM supported and dual-band US UMTS. The second version is vanilla with dual-band GSM support, minus 3G but with GPRS/EDGE. However there is a possibility there will also be a Europeans version Z9 with UMTS.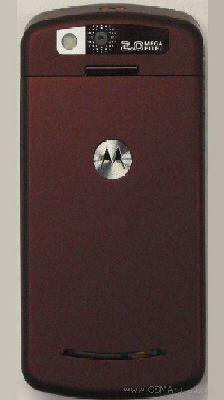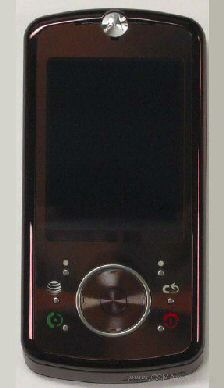 The Motorola Z9 will be a slider configuration, and in the States will features A-GPS with turn-by-turn navigation, presumably AT&T TeleNav GPS Navigator. The Z9 isn't a revolutionary mobile handset, but new handsets coming out of Motorola these days are becoming a rarity to say the least, although as yet the Motorola Z9 still hasn't been officially announced.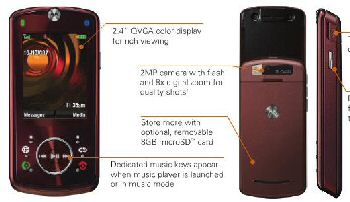 Source — gsmarena