BlackBerry 8820 heads for T-Mobile March 24
Sources from Boy Genius Reports indicate the BlackBerry 8820 is on track for T-Mobile on 24th March with a release date of 14th April, and with an added tweaked software bonus will be able to show video recordings.
There was a bit of a flap when T-Mobile delayed the launch window on the T-Mobile BlackBerry 8820, as the handset incorporates EDGE data connection, GPS receiver, and WiFi the BlackBerry 8820 handset is a device that needs to be launched. So thanks to Engadget Mobile for spotting the new launch date of March the 24th.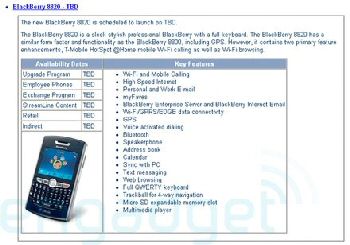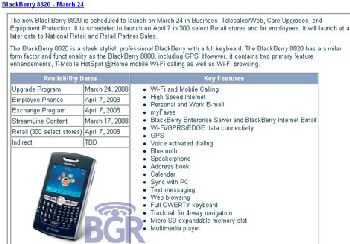 Source — engadgetmobile