LG-SH2403G HSDPA Phone: silicon texture keypad feels like real skin
The LG-SH2403G HSDPA Phone cannot relay on its features to help sell this cell phone as they are nothing special. However what LG can rely on is something really cool and that is the keypad. It has been made from silicon and feels like real skin.
The mixture of metal and silicon works very well with the LG-SH2403G. Some of those basic features are a 2 megapixel video camera as well a MP3 player and Bluetooth connectivity.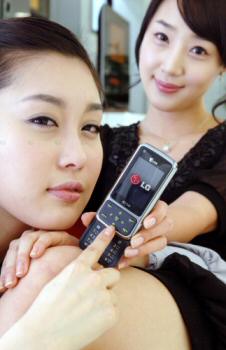 Expect to pay about $400.00 U.S.
Source – Intomobile