Portable preaching with the mobile Bible
That is of you live in Israel, as there is a mobile Bible out. Made by Zed Mobile and on Qualcomm's BREW platform the Mobile Bible lets you read the good book while on the go, well the Old Testament anyway.
Pelephone who are an Israeli wireless provider has brought out the Mobile Bible for those of religious tastes who wish to read pages from the Old Testament while out. Users can search through by book, chapter or as a whole to find what they need, and apparently this service is proving somewhat popular as Zed Mobile has been contacted about multiple language support with the Mobile Bible. And just so you are aware, there is also a mobile version of the Qur'an on its way.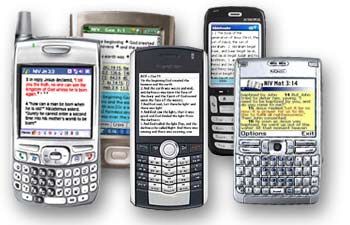 Not my personal "cup of tea" but I'm sure there are plenty of people out there that will be taking advantage of Zed Mobile's service.
Source —inquirer