Verizon branded LG VX8560 and VX9700 handsets
The guys and gals over at phoneArena managed to get their grubby mitts on the first images of LG's latest offerings the LG VX8560 and LG VX9700 handsets. As yet there has been no announcement on the price tag on the VX9700, however the word is it should be landing sometime in Q2 with the possible new name of the LG Dare.
The new beast from LG is the VX8560, which looks like it has a camera just above the main display, a flip design mobile with a RAZR type feel with a large D-pad on the front, a nice looking slim handset. Unfortunately that's about it on the specs side, I know it's sparse but with CTIA approaching it won't be long before more comes available, and we'll keep you posted.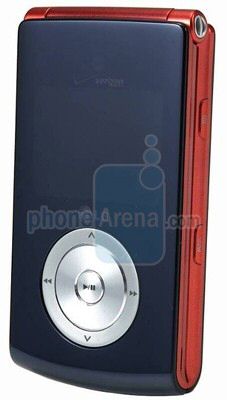 Source — phonearena