Motorola MOTO V950 Rugged Edition exclusively through Sprint
The new Motorola MOTO V950 Rugged Edition mobile phone which is exclusive to Sprint is a handset that some of you may love or some of you might not like at all.
The MOTO V950 Rugged Edition is precious on the inside and protected on the outside according to Motorola, it is a high performing flip phone which can apparently withstand the elements.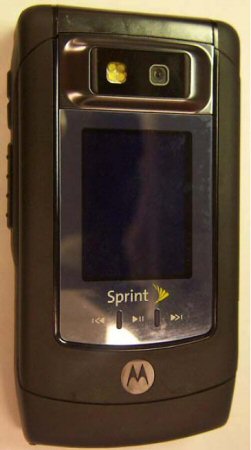 Some of the features we know about at the moment include push-to-talk (PTT), Qchat, works on Sprint's EV-DO Rev, the MOTO V950 also features microSD slot, touch-sensitive music controls on the front of the handset, 2 megapixel camera with LED, large external & internal displays plus Bluetooth.
We are awaiting an email with the full specifications and more images, prices and released dates, soon as we get them we will show you also. Please sign up to our free newsletter which will give you automatic updates.
Source – http://www.motorola.com/mediacenter