WorldMate announces Windows Mobile support at CTIA
WorldMate while at CTIA announced Windows Mobile support to bring its famous app to the users of smartphones and PDAs that run on Microsoft's Mobile OS. Every WorldMate Live feature will become available to Windows Mobile users which include push itinerary updates real-time, weather forecasts, flight schedules, flight alerts, and more travel info.
Problem is the application is only available on Windows Mobile Standard Edition handsets presently, so translates to limited availability for users of touch enabled handset such as TvTN II and HTC Touch. Then again, the licks of HTC S620, MOTO Q, and Samsung BlackJack users will be quite happy if they are the travelling kind.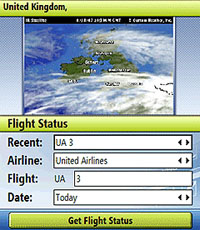 Price wise, WorldMate Live for Windows Mobile is subscription based "freemium" with the basic version being free while the premium service will cost the user $9.95 per month or $99.95 per annum.
To view full Press Release go here