Wireless charging not on as Slashpower goes Bankrupt
Wouldn't it be great if all portable equipment could get recharged with the need for unsightly wires and cables? The future almost brought us this, but unfortunately now it may never be visualised for Slashpower. Slashpower has been working on a wireless charging device since 2004 has thrown in the towel and filed for bankruptcy.
Apparently the company just couldn't make a profit without any commercial proof of solid progress in their project Slashpower has had enough and folded their cards. There are a few who continue to search for the device that will break the wireless charging market but it now looks highly unlikely any will carry the Slashpower branding in the near futures anyway.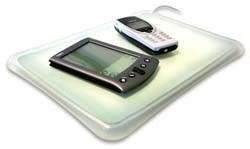 Source — engadgetmobile