HT2 candy-bar mobile handset rereleased by HUMMER
At first there was the HT1 to go with your HUMMER, and now a second generation handset is coming, the HT2, which is a solid candy-bar style handset and made by ModeLabs who are a French telecom company. The original HT1 was a slider configuration, but with the second-gen ModeLabs has plumped for the candy-bar in yellow. The HT2 is constructed in metal as in keeping with the HUMMER vehicle and has a 2 megapixel camera and 176 x 220 TFT display.
The sturdy HUMMER HT2 has 11MB of built-in memory, but can be upgraded via a microSD card, and it has Bluetooth as well. The HUMMER HT2 will first become available in Latin America and Russia, but it is still yet unclear as to when North America will gain it.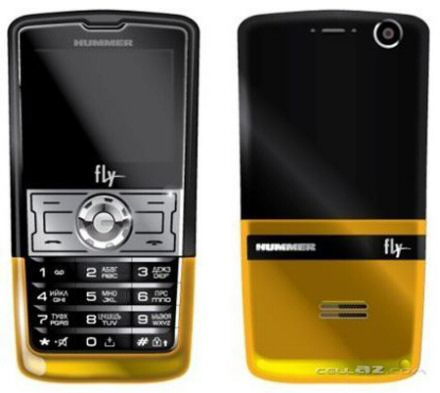 Source — luxurylaunches