Feenec a new faster mobile browser from Mozilla Firefox
A new Firefox mobile browser codenamed Feenec is being tested by Ars.technia, and it is coming to light that it is appreciably faster than the current public versions of Nokia's Maemo OS that runs the Nokia N810 and Nokia N800 internet tablets.
So, how much faster is appreciably? Well how about say 6x a speed increase, will that do? According to the guys at Mozilla, optimisations for the ARM architecture are progressing faster than that for x86, which isn't unexpected because if you are going to focus on mobile then it has to be focused on ARM. Should be interesting to see this if it ever gets to the S60 platform.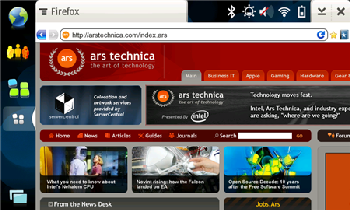 Source — intomobile