LG KF600 Hands on Review Part One: Out of the box, specs and photos
We are going to give you a few hands on reviews over the next coming weeks of the LG KF600 mobile phone, today's review is the hands on review about taking it out of the box, what you get and some basic information, other reviews will be about the usability and what we think of the mobile phone itself.
We had this mobile phone sent to us by lgblog.co.uk and must say was pretty excited about getting it, my main thoughts were if the LG KF600 is better than the LG Viewty, but then this is pretty hard to compare the two which I will explain within this review.
When the LG KF600 arrived I was a little apprehensive about opening the box, but when we did was quite shocked how nice this phone really does look, to the point where I think it looks much better than the Viewty. The looks are fantastic and I am not just saying that I really mean it.
Below I have taken a number of pictures plus all the main specs and of course what you get in the box hence the title "Out of the box, specs and photos", let me tell you a little about the LG KF600.
The LG KF600 mobile phone is definitely feature rich and very easy to use with one of the main features being the unique InteractPad, basically in simple terms the InteractPad replaces all the normal navigation keys with context-specific virtual keys that change to fit the task at hand, this means with every thing you choose within the phone the bottom screen which is the touchscreen display will change dependant of what interface you have open, so if you have the camera open you get one screen, if you have the MP3 player open you get another and so forth.
The virtual menus are pretty cool to use even though you will defiantly touch the top screen, you will forget the top screen is NOT touchscreen (just a warning). The InteractPadâ"¢ is an ideal interface for controlling multimedia features like the LG KF600's digital audio player, camera and video camera. Because its controls are not tied to physical buttons, each of these functions has a custom interface that makes it incredibly intuitive to use.
The handset also has a 3 megapixel camera which does take pretty good pictures which I will explain in our hands on part two "Usability".
When you open the box you will automatically see the LG KF600 handset sitting with a foam pad, lift this out and then you will come to the user manual and user manual cd, under this are the accessories such as the phone power charger, headset, data cable, battery and a cover protective pouch for the handset to sit in (Personally I do not like this as the phone is hard to get in).
I have played around with the phone for a few hours and must say it is fantastic, many people will complain about the keypad because they are not raised, they are all on one level which means if you have fat fingers we can see you having a little trouble, for me its perfect.
So do I like the LG KF600 so far? Oh yes, I really do like it and I would have to say it is better to use than the LG Viewty. "Would I buy one? Well we did get this phone for free to review and to be perfectly honest if I did not like this phone I would tell you, the answer has to be yes I would buy this phone.
Take a look below at all the main specs and all the photos I have taken, oh and please do come back next week for a hands on usability review. If you do not want to miss the next hands on review then please get the update delivered to your email (Get Phones Review delivered by email).
The LG KF600 main Specifications —
– GSM 900 / 1800 / 1900 – 2G Network
– 2 Inch TFT Display – 256K colors/240 x 320 pixels
– 1.49 Inch Touch-sensitive lower TFT display – 256K colors/176 x 240 pixels
– MP3 & Polyphonic (64 channels) Ringtones
– Vibration
– 50 dialed, 50 received, 50 missed calls (Call records)
– Photocall & 1000 Entry Phonebook
– 25 MB Built in Memory plus microSD (TransFlash) Card slot
– GPRS Class 10 (4+1/3+2 slots), 32 – 48 kbps
– Bluetooth v2.0
– USB v2.0
– EDGE Class 10, 236.8 kbps
– SMS, MMS, Email Messaging
– 3 Megapixel Camera – 2048×1536 pixels, autofocus, video, flash
– WAP 2.0/xHTML Browser
– Games
– InteractPad
– Scroll & Sweeping control
– FM radio
– Document reader
– Dynamic themes
– T9
– Organiser
– Voice memo
– Java MIDP 2.0
– MP3/WMA/AAC/AAC+ player
– Office document viewer
– Built-in handsfree
– Stand-by Up to 480 hours
– Talk time Up to 4 hours
– 101.2 x 50.7 x 14.1 mm
– 107 grams
LG KF600 "DOES NOT" have –
– 3G
– HSCSD
– Infrared port
– WLAN
DO NOT FORGET — Please do keep coming back because next week I will give you my hands of review about the usability and what I think, for the time being please do visit www.lgblog.co.uk/?s=KF600 for more information. Oh and if this review is enough for you and you wish to buy it now then you can do so because the LG KF600 is available from all good mobile retailers.
The Photos — (Just so you know I have put the LG KF600 next to the Apple iPhone so you get an idea of the size).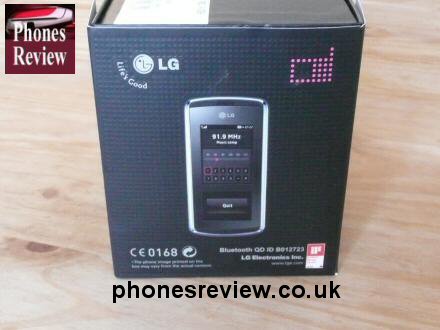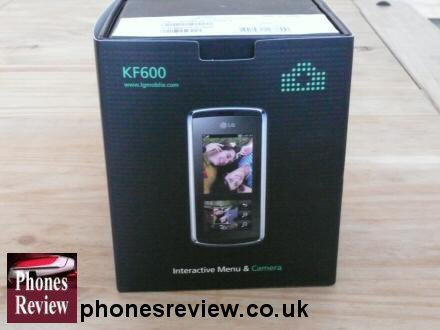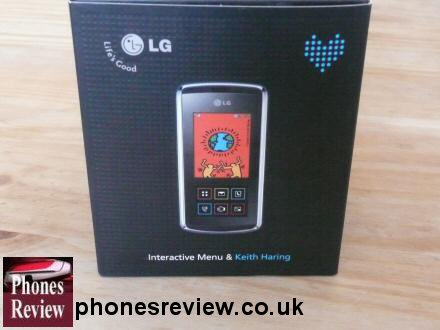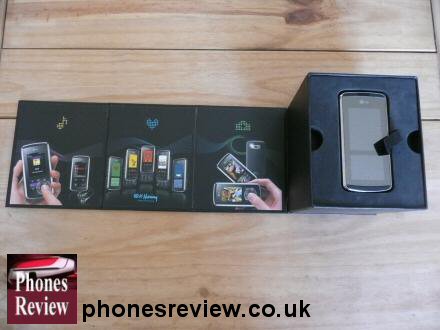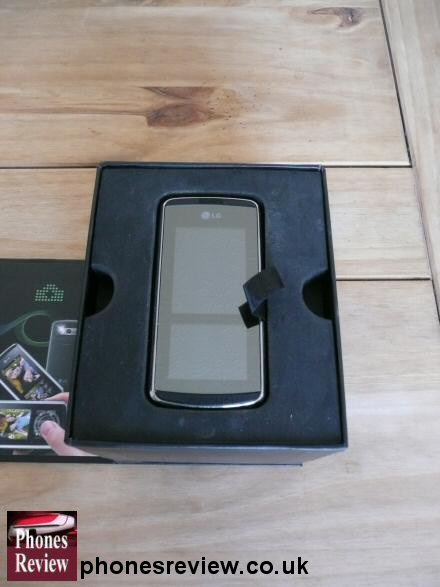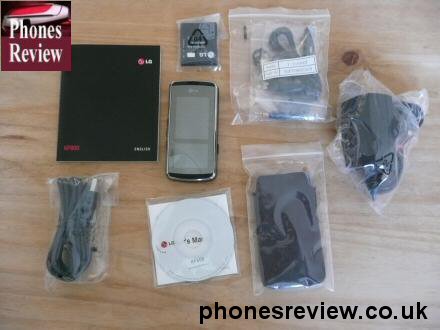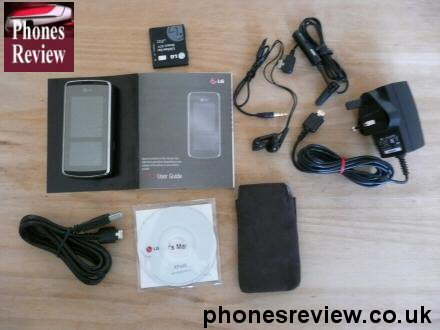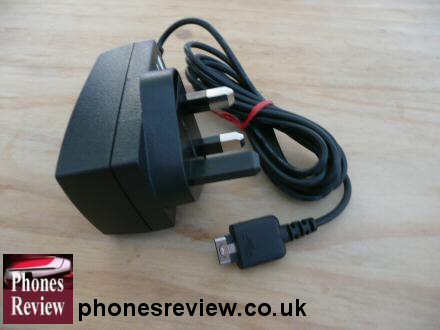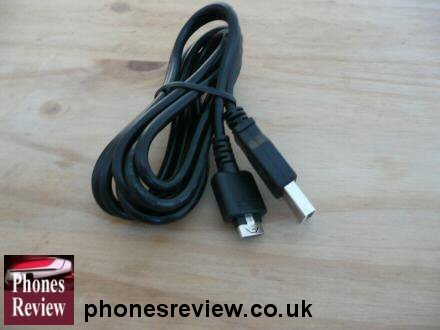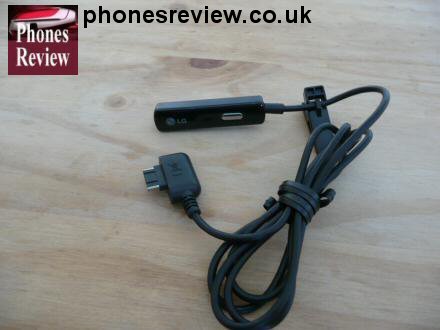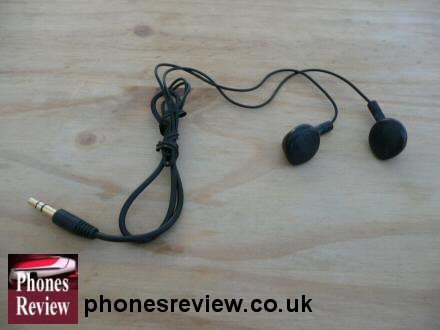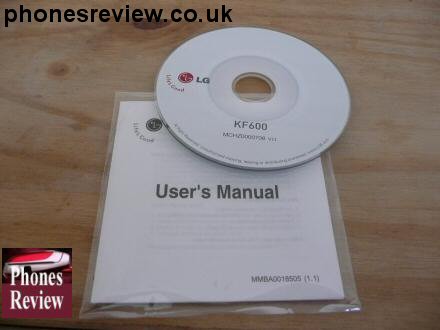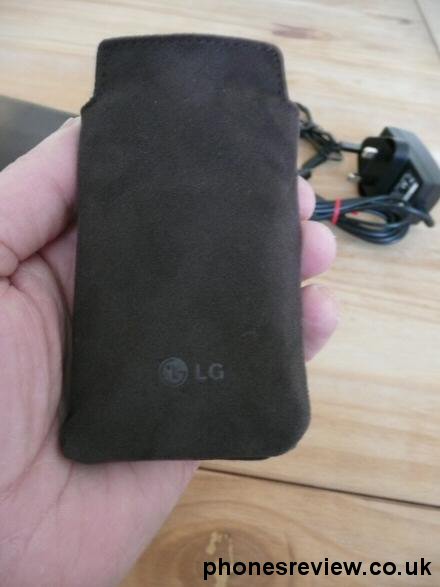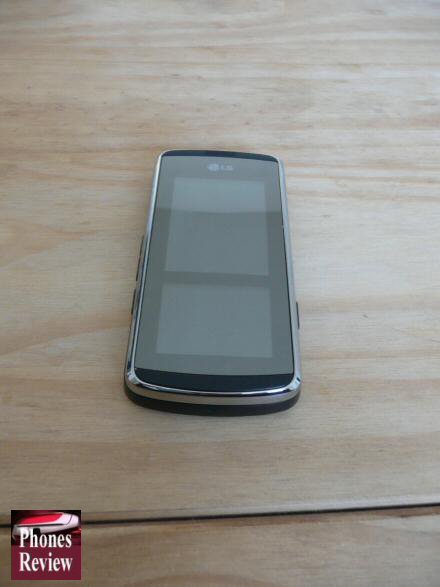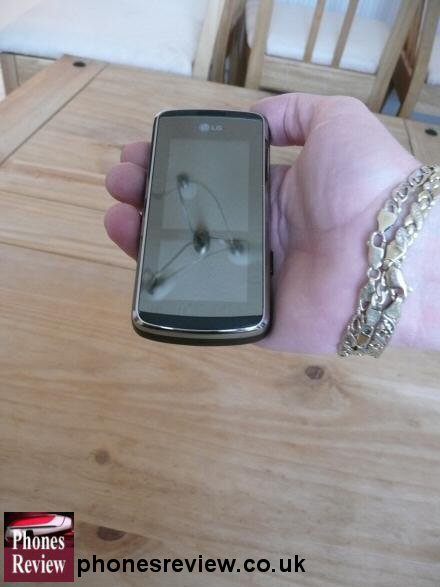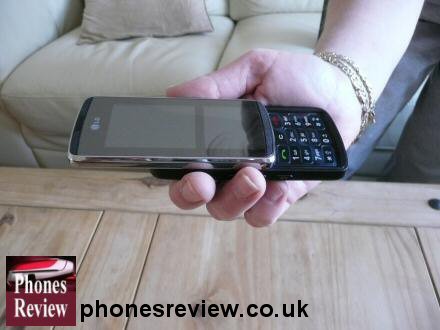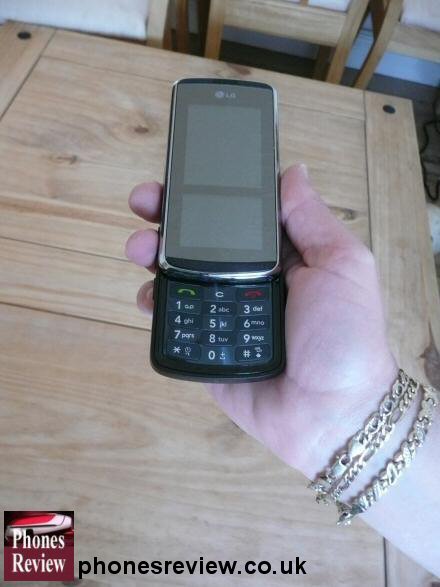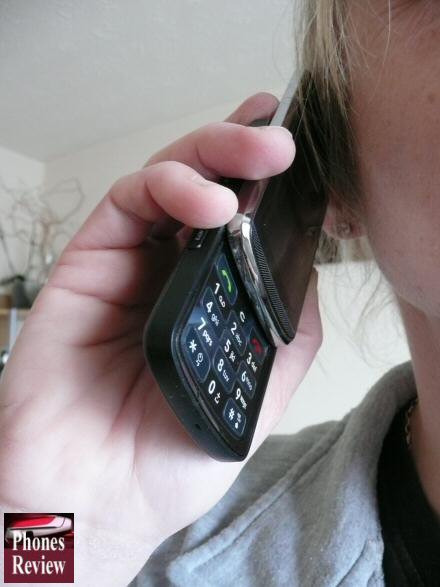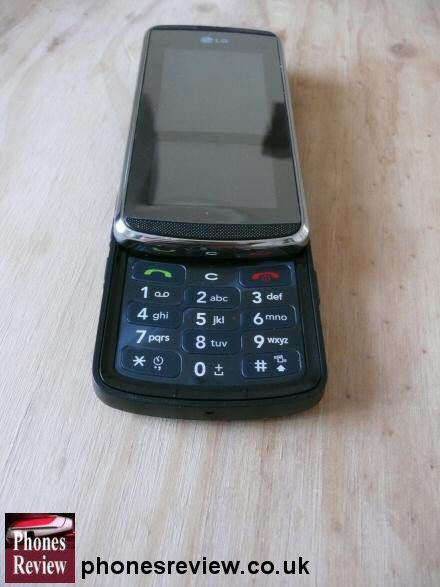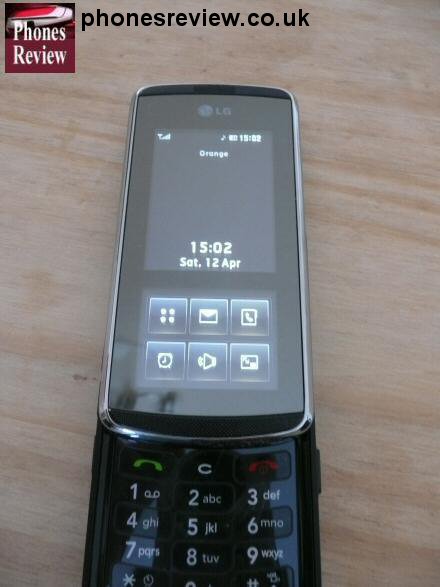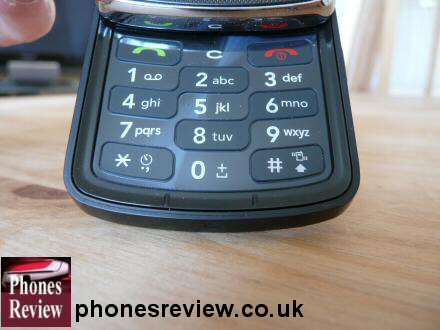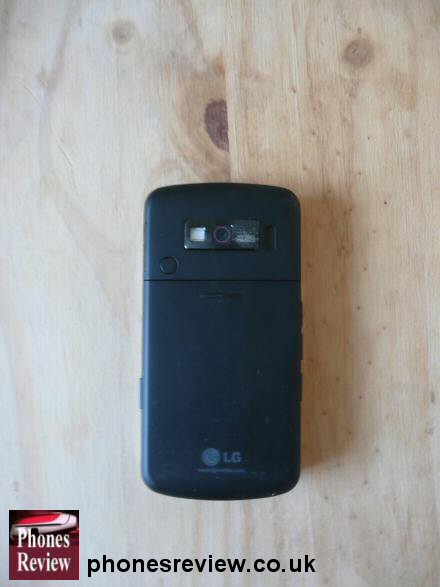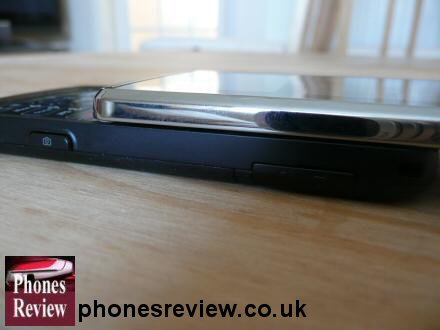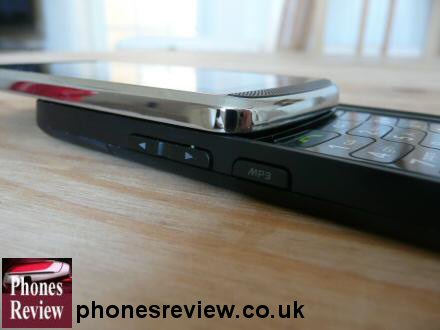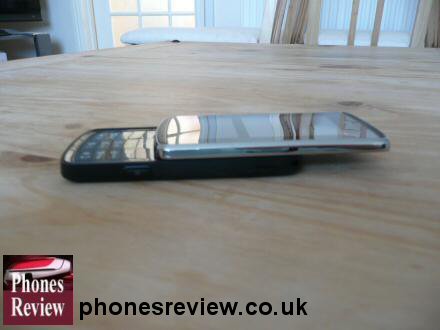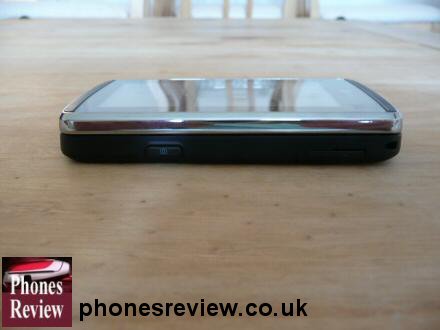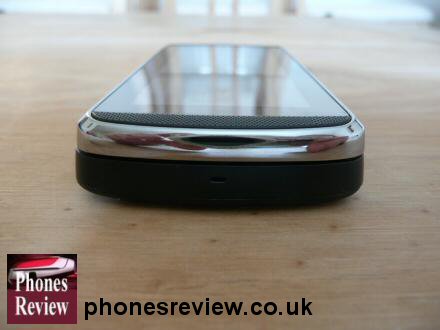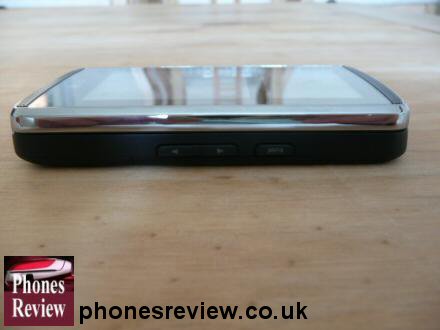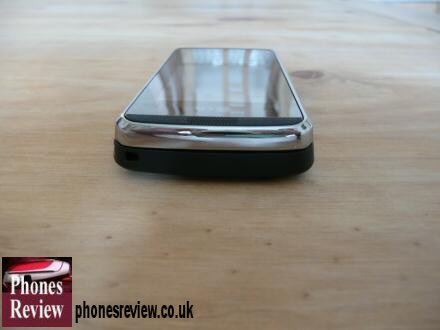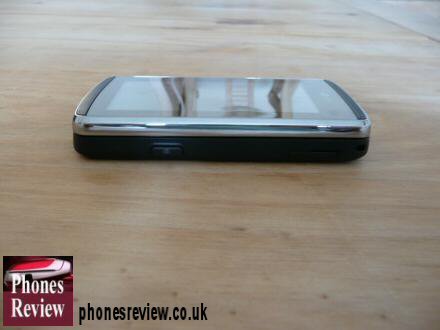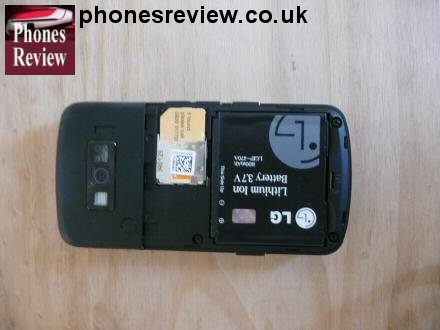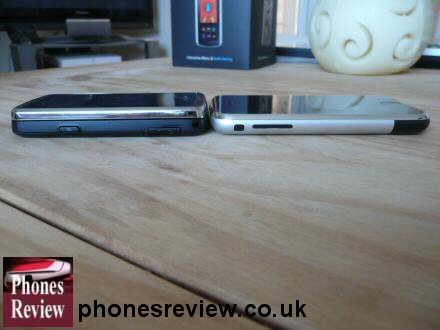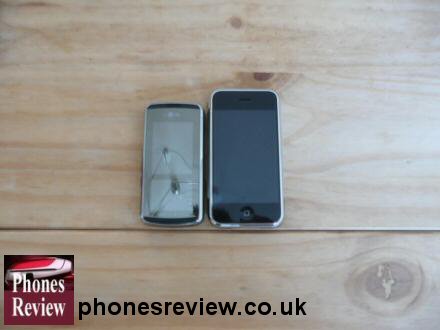 And yet again, do not forget next week our hands on usability review