Buddha mobile phone? You Buddha believe it
It looks bright and shiny in its 24 Karat gold plate, and etchings, and located on the streets of Shenzen is the Buddha themed mobile candy-bar design handset. Allegedly the casing is stainless steel plated with 24 karat gold, and no inch goes without intricate engraving, something you certainly won't find on your average Samsung or Nokia handset.
The Buddha mobile phone has been inspired by Buddhism and sports a touch-screen, a microSD slot, MP4 player, and apparently the Buddha mobile phone has been blessed by a monk to ward off evil spirits which may take up residence in your shiny new handset, you even get jade buttons.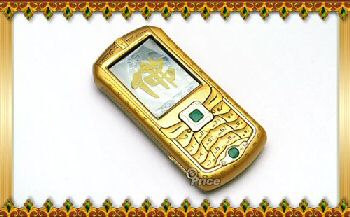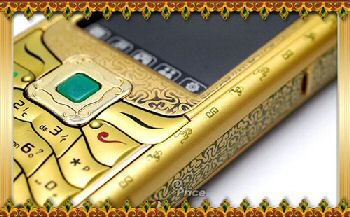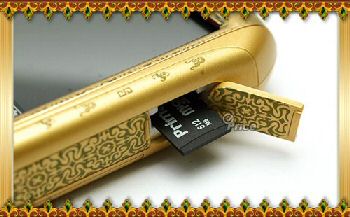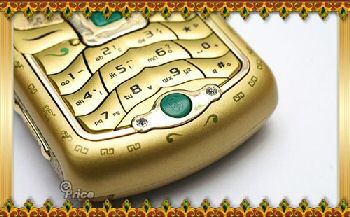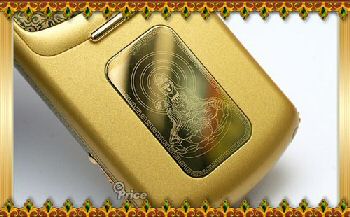 Source — engadgetmobile