Modelabs Levis 3G handset exclusive for Orange France
Orange France users of Modelabs Group's Levi's mobile handset is all about the 3G experience. The Levi's 3G slider handset is tri-band GSM, has a 2 megapixel camera, FM radio, Bluetooth, 2100MHz UMTS, and microSD expansion slot.
Apparently, Orange is offering to fill the memory slot with a 1GB memory card, and also supply a Levi's jean pocket shaped handset carrying case while stocks last. Levi's first branded a mobile handset some time ago, but it's good to see they are moving in the right direction data speed wise, well UMTS at least.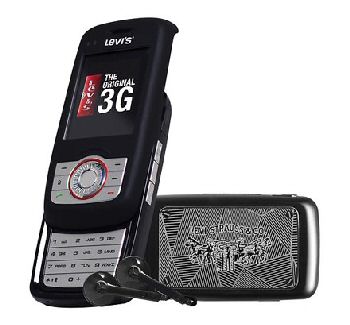 Price wise, the Levi's 3G handset will set you back roughly 279EUR which is approximately $444US.
Source — mobileburn