O2 and Carphone Warehouse Apple iPhone price cut leaves UK short
The biggest barrier with the Apple iPhone in the UK for customers has to be the price, however following that £100.00 price drop on the Apple iPhone by O2 UK, Carphone Warehouse and O2 retail outlets are reporting back that Apple iPhone stocks are selling out extremely quickly; with even some O2 shops reporting back they ran out of Apple iPhone handsets the same day the price cut was announced.
This sudden price cut revived a slowdown in iPhone handset sales, and brings toi notice the growing UK demand for the Apple iPhone. If you happen to be an O2 customer who is after a lower priced iPhone you may need to wait until stocks are replenished this weelend. You can expect the Apple iPhone 8GB to continue at the buying inducting price of £169.00 up until 1st June, presumably before the launch of the Apple 3G iPhone handset.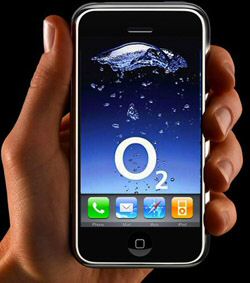 Source — mobiletoday