Motorola A810 Linux based mobile phone on FCC
That first spy shot of Motorola's A810 turns out to be the real deal that is unless the unthinkable has happened and the FCC is pulling the wool over our eyes, doubt it though because those FCC guys don't hold that much humour.
The Motorola A810 is Linux based, but don't get too excited about the prospect of this full touch-screen mobile handset hitting any stores outside Asia. The FCC has seemed to only approve GSM/EDGE 1900 which leads one to believe there is a lack of GSM 850.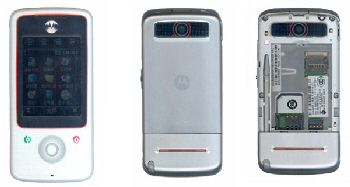 Other features in the Motorola A810 FM sadio and 2 megapixel camera, although if you look at the image of the back it resembles a 4 megapixel, so keep your eyes open in Asia if your really want one.
Source — gullfoss2