Sony Ericsson brings new colour to S500 and W580 mobile phones
Sony Ericsson has splashed out of colour enhancing two of its existing mobile handsets; the S500 receives a "Steel Silver" paint job, while the W580 splashes in "Velvet Red. Both devices are of a slider design and present solid purchasing decisions within their respected categories.
No official announcement from Sony Ericsson on this as yet, but in keeping with the Swedish-Japanese mobile handset manufacturer they keep to their flashed up names when really plain old Silver and Red would do just as well don't you think? More if and when we hear it.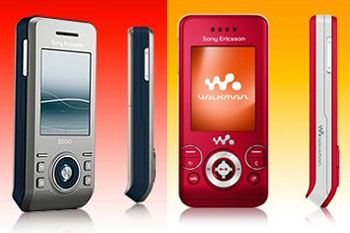 Source — justamp