$479 for Nokia N810 WiMAX Tablet
Most of the world is waiting on Nokia to announce the pricing information on their Nokia N810 WiMAX enabled Internet Tablet. But for some reason it seems online retailer Buy.com is offering a discounted price on said handset. Buy.com had the Nokia N810 WiMAX Edition marked down from a list price of $479.00 to just $456.
Unfortunately though there isn't any stock available yet so if you want one you'll simply have to wait until sometime this summer when Nokia will hopefully reveal the Nokia N810 WiMAX launch details, which should correspond with Sprint's WiMAX based XOHM network release.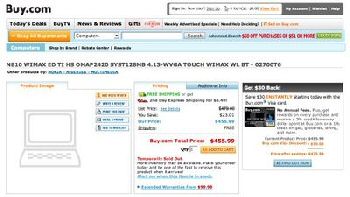 Source — tabletblog