Virgin Mobile USA to gain Samsung Slash soon
The new Samsung Slash mobile phone will soon be available from Virgin Mobile USA; although as yet the specs and actual release date are not known, Virgin Mobile USA's coming soon page intimate that users can look forward to such features as Bluetooth, mobile web browser, a camera of some megapixels as yet not defined, 170 hrs standby and 3.5 hrs talk time, and Spanish menus.
The Samsung Slash will come in at a weight of just 3 ounces and will measure 3.8 x 1.8 x 0.7 inches. Hard details on the Samsung Slash just aren't available such as resolution, pixels, and release date, and of course that all important price, But as soon as anything is available we'll let you know.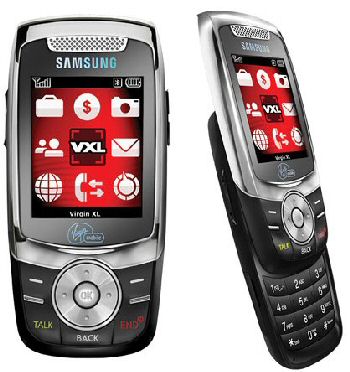 Source — engadgetmobile