Austria confirmed for T-Mobile 3G Apple iPhone
Austrian newspaper Der Standard is stating T-Mobile has confirmed the 3G Apple iPhone is coming to the Austrian market. At a press conference in Vienna, apparently T-Mobile announced that Austria will be one of the foremost test markets for Apple's next-gen 3G iPhone handset.
As Austria will be among the first worldwide markets to gain the Apple 3G iPhone they can expect to be surfing the internet at greater data speeds than the iPhone's UMTS/HSDPA data connection will allow.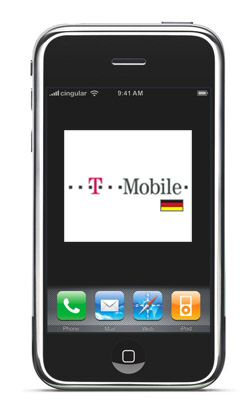 Apple's next-gen 3G iPhone is expected to launch under flexible price plans, which will be in line with prior assumption that Apple will be changing their business model with its 3G iPhone and no longer staying with a carrier locked handset thus allowing carrier subsidization.
T-Mobile has also confirmed though through alternate sources that the Apple 3G iPhone handset is indeed going to Austria, however any launch date and details are still being kept tight lipped. So just how soon the Austrians with have the iPhone in their hands is still unclear, as they only launched the current version a couple of months ago, so bringing out the 3G immediately or even near term would upstage the present version and potentially upset those who have already purchased the first-generation Apple iPhone.
Source — macrumors