BlackBerry Javelin and Niagra in BlackBerry 9000's from RIM
Seems CDMA network subscribers will not be left out when RIM brings out their BlackBerry 9000 handset. The word is RIM is preparing 2 variants on the BlackBerry 9000, the BlackBerry Javelin and BlackBerry Niagra. The Javelin being an EDGE based 9000 which is all we know about the handset so far.
The Niagra will be a BlackBerry 9000 version sporting EVDO support, which means it will be handling EVDO REV.A data for the CDMA networks. The BlackBerry Niagra 9000 is expected to hit markets with aGPS, Qualcomm MSM7600 processor and Blackberry OS 4.7. While the BlackBerry Javelin 9000 will be quad-band GSM, BlackBerry OS 4.6, WiFi, GPS and Ardon V processor.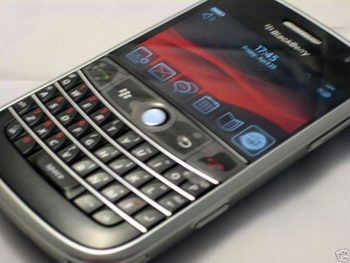 Source — BGR