E-Ink Technology possibly ushers in low-power mobile flexible displays
With flexible displays of the future in mind E-Ink Technologies may be the company to usher in the age of low power static displays which can bend round corners and do the yard work. Yeah it probably won't be able to pick up leaves; however E-Ink Corporation's new Segmented Display Cell technology gives next generation displays that are based on E-Ink tech to bring flexible and low power consumption to paper thin packages.
The new high flexibility and readability design options from SDC E-Ink display's "organic non-rectangular unique shapes, including holes, curves, and other non-standard designs" is greatly suitable for a range of bendable and strangely shaped displays.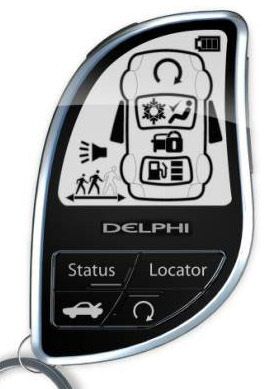 This new tech has already been used to create a communicating key fob from Delphi, and not only allows for strangely unique shapes and slim key fobs, but will also prove excellent readability in sunlight which is one of the main draws of E-Ink tech. So what can be expected for the future of displays? Highly visible and paper thin electronic mobile devices which can be bent for fit virtually any shape.
Source — unwiredview