FCC clears i-mate Ultimate 8502 and 9502
i-mate's Ultimate 8502 and 9502 have cleared the FCC hurdle, and on paper rock specs near the pinnacle of what is available from a Windows Mobile phone today. Specs like integrated GPS, QWERTY, HSDPA, and TV out and with the i-mate 9502 a true VGA touch-screen as well.
In the past it has been somewhat difficult to track down i-mate hardware in the States, however what may now make that task a little easier is FCC approval, which is what the images shows.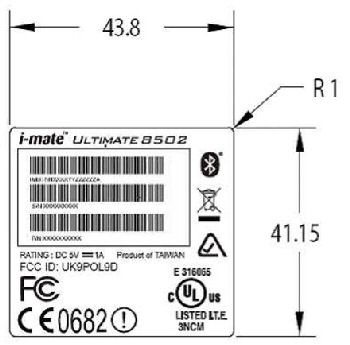 In this particular case it is the i-mate 8502 which has received FCC approval under the manufacturer Mobinnova's name. No signs of the i-mate 9502 as yet so it will probably be only the traditionalist and form factor purists who will be excited over this one.
Source — FCC via engadgetmobile